Se encuentra disponible la versión 1.5.9 de
Wine,
aplicación que permite la ejecución de programas de Windows en GNU/Linux.
Recién hace unas horas han subido los paquetes al PPA, por lo que ya podemos instalar o actualizar a Wine 1.5.9 por esta vía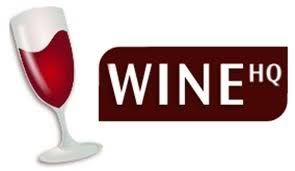 Esta es su lista de cambios:
[box color="yellow" icon="new"][list style="bullet-purple"]


Support for GPOS font tables in Uniscribe.


Support for XRandr 1.2 and 1.3.


Parser improvements for the HLSL compiler.


More key exchange algorithms supported on Mac OS.


Relay tracing on ARM.


Various bug fixes.


[/list]
[/box]
Para instalar esta versión en
Ubuntu
, primero agregamos el repositorio del PPA y lo validamos abriendo un Terminal y escribiendo:
[box color="gray" icon="eye"]
sudo add-apt-repository ppa:ubuntu-wine/ppa
sudo apt-get update
sudo apt-get install wine1.5
[/box]