Wine 1.5.7
Hace ya unos cuantos días que se encuentra disponible la versión 1.5.6 de
Wine,
aplicación que permite la ejecución de programas de Windows en GNU/Linux.
Recién hace unas horas han subido los paquetes al PPA, por lo que ya podemos instalar o actualizar a Wine 1.5.6 por esta vía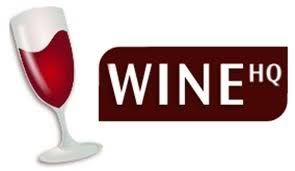 Esta es su lista de cambios:
[box color="yellow" icon="new"][list style="bullet-purple"]


New version of the Gecko engine based on Firefox 13.


Dynamic device support with UDisks2.


More stream classes implemented in the C++ runtime.


Support for metadata in TIFF files.


Fleshed out WBEM implementation.


Improved support for printer paper sizes.


Various bug fixes.


[/list]
[/box]
Para instalar esta versión en
Ubuntu
, primero agregamos el repositorio del PPA y lo validamos abriendo un Terminal y escribiendo:
[box color="gray" icon="eye"]
sudo add-apt-repository ppa:ubuntu-wine/ppa
sudo apt-get update
sudo apt-get install wine1.5
[/box]