gThumb 3.0.1
Ya se encuentra disponible una nueva versión (3.0.1) de
gThumb
mi visor de imágenes y gestor gráfico favorito.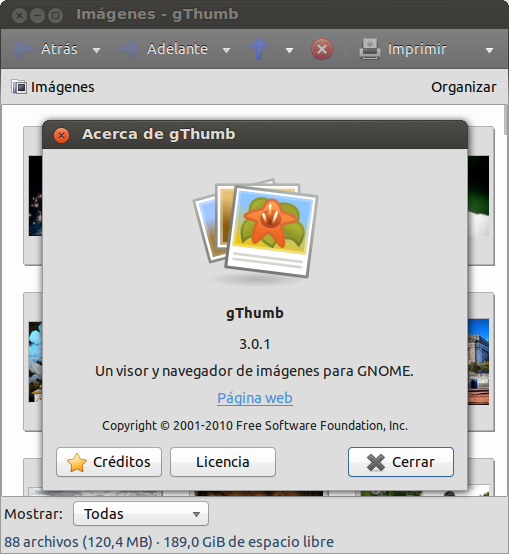 Esta es su lista de cambios:
[box color="yellow" icon="new"]
* Resize images: correctly restore the last used width and height
* Preserve XMP lists when saving an image. (#674908)
* Fixed loading of thumbnails after re-enabling thumbnails again.
* Fixed mouse wheel navigation with the video viewer.
[/box]
La gente de
WebUpd8
, mantiene un
PPA
con varias aplicaciones importantes entre las que se encuentra gThumb.
Pero además han tenido la deferencia de crear un PPA aparte para gThumb por si no quieres que se actualicen los demás programas.
Entonces para poder instalar o actualizar a gThumb 3.0.1 en
Ubuntu 12.04 o 11.10
solo tienes que abrir un Terminal y copiar:
[box color="gray" icon="eye"]
sudo add-apt-repository ppa:webupd8team/gthumb sudo apt-get update sudo apt-get install gthumb
[/box]