A una semana de su
anterior actualización
, otra vez tenemos novedades sobre
Parted Magic
, una pequeña distribución en formato LiveCD que nos proporciona una colección de herramientas para el testeo de hardware, rescate de datos y principalmente particionado de discos duros. Estos son los cambios de la versión:
[box color="yellow" icon="new"]


Added the real "nc" for Clonezilla.


The Busybox version wasn't working anymore.


[/box]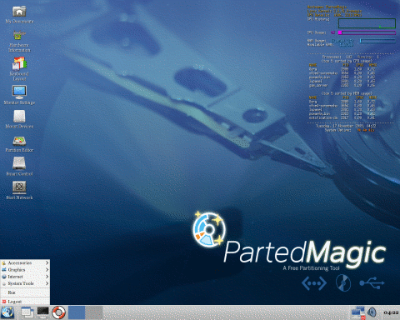 Pueden descargar 
Parted Magic 2012_2_27
desde su
página de descargas
.